Discover the Top Travel Destinations to Explore in Your Cornbee Leather Shoes
One of the essentials we all pack when traveling is our shoes. Whether you're planning on hiking, nightclubbing, or spending most of your time at the beach, you'll always pack at least 2 pairs of shoes.
What makes the best travel shoes? It's hard to make a blanket statement for everyone's travel style and trip itinerary, and there will always be times you want to sacrifice comfort for style or vice versa. When it comes to travel, however, some shoes are superior and some shoes are better left behind.
We have seen plenty of mistakes people took the wrong pair on a trip and ended up suffering with blisters, or others people tried to pack too minimally and didn't have the appropriate shoes for the occasion.
Luckily after years working in the footwear industry, CornBee team lived and learned, and today we're sharing our top tips and which shoes have been our customer favorite to date. We'll update this post as we continue to search for the perfect and best travel shoes.
Traveling with appropriate footwear is one of the most important tips for both comfort and shoe care. Before visiting your destination, you should spend time researching important details like weather or climate, and any other facts which might influence your choice of shoe.
Travel Leather Sneakers For Anywhere
Sneakers are usually just as sufficient across varying terrain. So far Sneakers are always being favorite all-around travel shoes. Sneakers have been the go-to shoes for everyday activities. These leather shoes are amazing as well as trendy and have earned a spot on our website for a long time.
Not only are lightweight and comfortable, but the best part is also that they are comfortable enough to walk a lot, the materials are built to be durable like a hiking shoe, and it's stylish enough to wear wherever you go.
Best Travel Leather Boots To Wear From City to Mountain
If you're heading into unstable areas, safety shoes like a steel-toe boot might be appropriate.
CornBee's boots are waterproof and lined with soft fur (optional) so they are comfy.
The boot is the overall go-to travel shoe for fall, winter, and spring. Our Customers wear them so much. They are stylish, lightweight, comfortable, waterproof, and versatile.
You can wear them dressed down with jeans and with dresses. You can also take them on impromptu hikes and We are sure you will be surprised to find that the outsole has quite a grip and also lightweight shoes.
Our leather boots are by far the favorite boots for hiking but you can also wear them in the city.
Travel Leather Sandals To Wear From The Beach To Country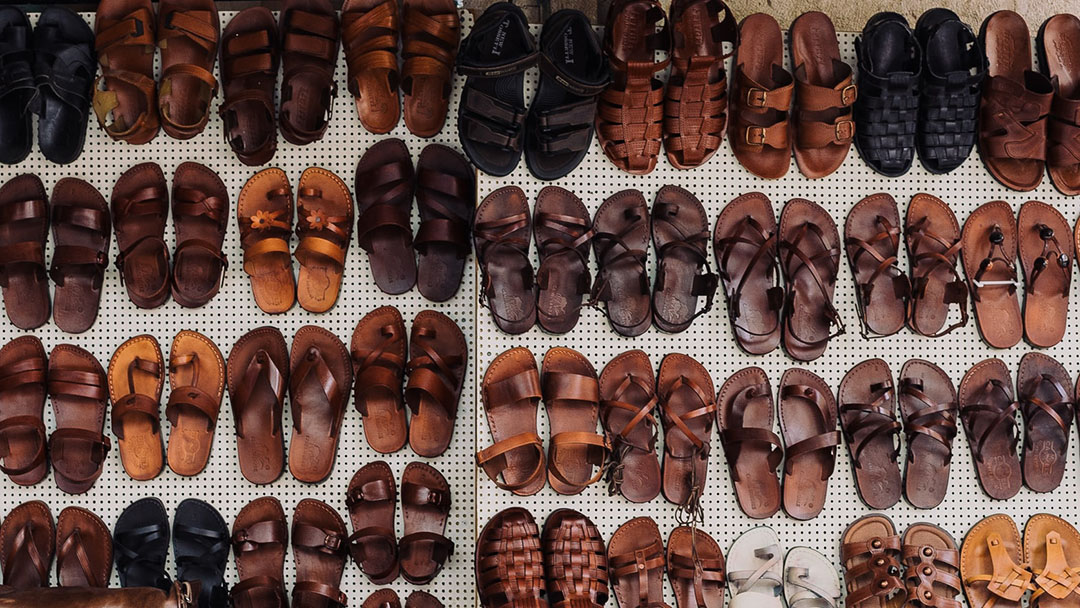 If you're heading to the beach you might be fine with just your sandals and flip-flops.
CornBee's sandals are the perfect choice when you go on trips involving camping, beach, and pool. Our sandals have been on a majority of our customer trips. They are not only plushy and comfy, but they're also really lightweight.
Never forget them! They're so thin and packable, and they always come in handy. They're not only great for beach destinations but for something easy to get in and out of them for a quick trip to the vending machine.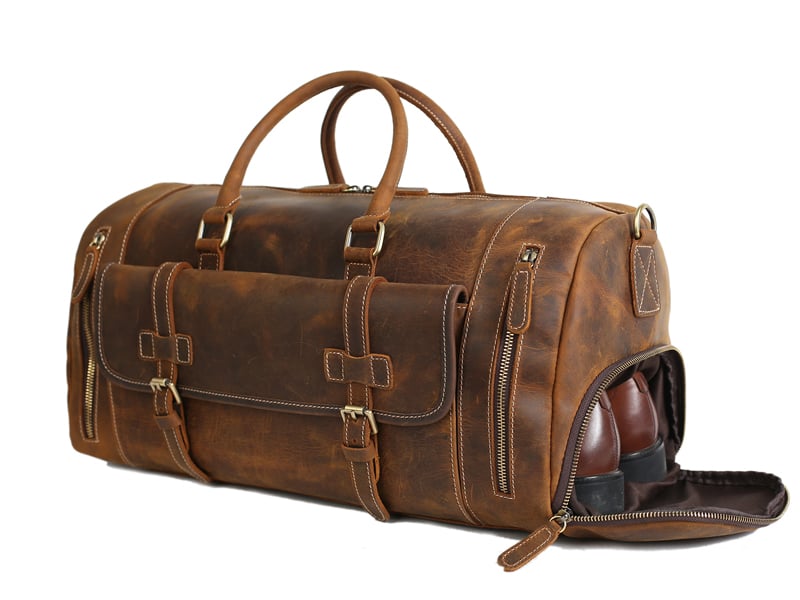 All in all, the most important thing when considering a travel shoe is comfort. Comfortable feet are happy feet. And don't forget to consider the specific types of activities you plan to do to pick the perfect shoes.
---